Fort Collins, Colorado Boudoir | My Story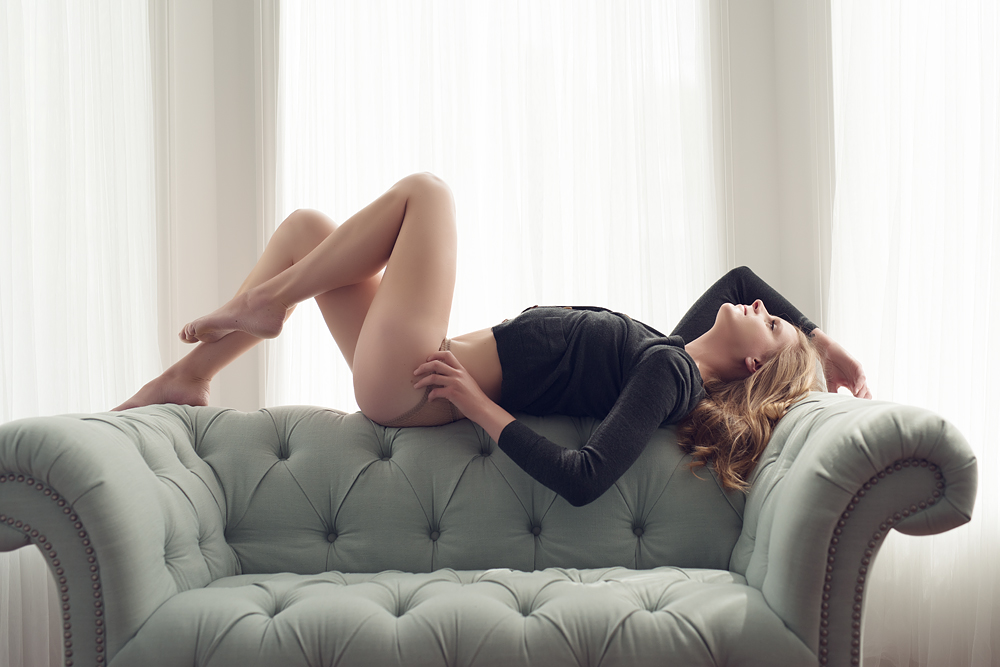 Trying to articulate why boudoir fuels my soul and my creative side has been a struggle. I want the women I work with to know why I'm so passionate. And, not until last week, did the words finally come to me.
Almost 20 years ago, I began my decade-long battle with an eating disorder that nearly took my life. I'd share the stats and scary details of it but that would do little more than provide shock value and, when people hear those things, the point of the story is lost.
At 15, I had a huge upset in my life, one that catapulted me to drastically restricting my food intake and cutting. It's still so weird to say that. To say, openly, that I had anorexia, that I self-injured. But I did. I did a lot of things in those years that I'm not proud of. Worst of all, I hurt the people that loved me most. And I did it all without thinking of anyone but myself.
My goal was to become invisible, to prove to everyone that I could hurt myself more than anyone else could hurt me, but, in doing so, the opposite happened.  I became the spotlight of our family and, after returning to school from one of my longer hospital stays, I became the girl getting weird looks and special treatment. I hated it!
While the majority of those years are lost memory; I do remember my lowest weight, the gaining, the losing, and hours of group therapy. I remember my grandfather driving me somewhere once and he had to pull over because he was crying at the way I was destroying myself. That hurt a lot but it didn't stop me. And I wish it had. I wish I had stopped then.
Now that I've been in recovery for about 8 years, I have to say that even though, like so many others, my illness had nothing to do with being skinny.  That was just the main side-effect.  One of the things that helped get me through was being able to get creative and spend time doing what I loved: photography.  Granted, most of my images were of food, and some were of flowers, I found so much joy in creating photographs of things that were beautiful and overlooked.
We, as women, can often feel too busy to really celebrate all that we are, all that we do, and what we've come from.  I've done two boudoir sessions myself and my last one, with the very talented Myla Gonzalez of Cheeky Boudoir in Saratoga Springs, had such a profound impact on me because, not only did I see myself as gorgeous for the first time in a really long time, but I looked at the body I was given and I felt gratitude.  I felt grateful for all that my body has done.  My body has created and nourished two amazing kiddos, my legs have pedaled mountains and hills and coastlines, my mind has created words and images that bring joy and build women up in a way I desperately needed when I was younger, my arms have embraced some amazing people, and I'm not done.  I have so much more to give and I want my clients to see themselves in that same way: with complete awe.  Because we are all worthy of being impressed and proud of our story.
Photographer: Myla of Cheeky Boudoir in Saratoga Springs, New York