Fort Collins, Colorado Boudoir | Miss L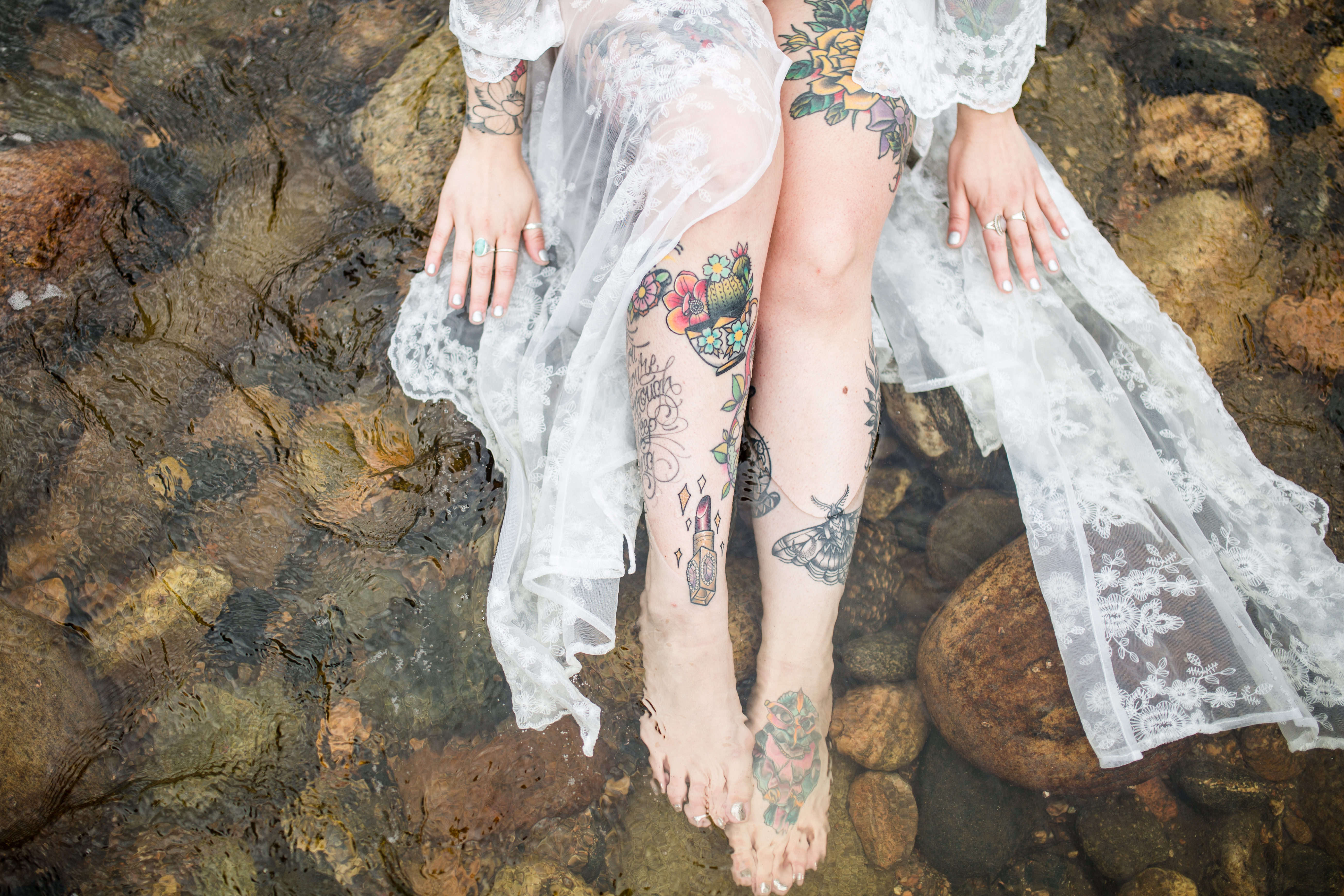 Colorado has an endless supply of beautiful locations to shoot outdoor boudoir but, I've come across what may be my favorite spot to date!  It brings together water from the Poudre, smooth riverstones, weathered downed trees, and greenery of all shades.  And, on this day, with Miss L, we had a bit of fresh rain and, on the drive out of the canyon, there was a double rainbow.  We couldn't have asked for a better combination of elements!
The river calls to me in such a huge way.  I grew up beside the ocean and, even here in land-locked Colorado, the water is very much a huge attraction for me and for my clients.  The juxtaposition of such a powerful natural element against the utterly feminine lingerie and energy is what dreams are made of.  The women I'm lucky enough to work with are like water, they're resilient and ever moving, flowing around obstacles, and always on the way to becoming the most beautiful version of themselves, all while remaining graceful and true to who they are along the way.
Hair: Natalie from Allegory Salon
Make-Up: Joyful Jessie
Lingerie: Mystique, Else, Cosabella, Raglan Designs
"Water is powerful. It can wash away earth, put out fire, and even destroy iron. Water can carve its way through stone. And when trapped, water makes a new path."

Fall is around the corner and that means amazing foliage boudoirs are almost here!!  And new digital package options!

Ready to book your boudoir but have a few questions still, let's chat:

Nicole@LilacandFernPhotography.com

(970) 443-1482